Enter your email address below to be notified when Talent Kit is available again!
Build all these constructions together at your school!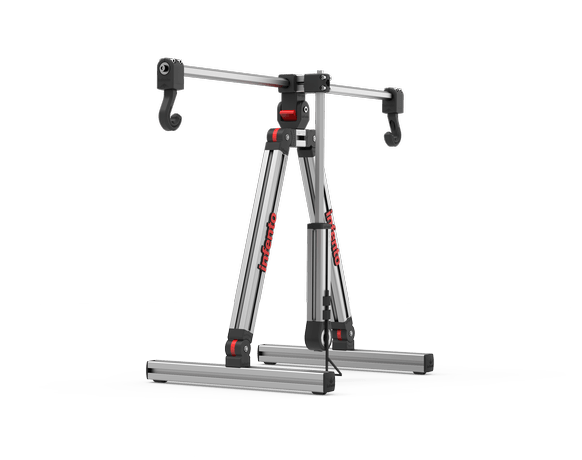 Length: 125 -168 cm / 50 - 66 inch
Max weight: 70 kg / 153 lbs
How does drifting work with the Dash? Keep one hand at the steer and one hand on the drift activator in the back. Let a classmate push you and to generate some speed. Now turn both the handlebar and the drift activator at the same time to start drifting. Change roles afterwards.
Length: 118 - 168 cm / 47 - 66 inch
Max weight: 70 kg / 153 lbs
The most unique scooter in the world! This 3-wheeled scooter uses lean-to-steer: where you use your bodyweight to head in the right direction. Gain speed, put your feet on the scooter and lean right or left to magically make turns.
Length: 118 - 168 cm / 47 - 66 inch
Max weight: 70 kg / 153 lbs
Experience a unique new way of moving forward with the Flowmotion. Sway your hips and your own bodyweight and the swivel wheels at the back will set you in motion immediately. Discover how you are able to move forward in this magical way!
Launching a real water rocket and understanding the science behind it, what could be cooler? Make a real rocket from a water bottle. Fill the bottle with water and compressed air and the kids will find out why this causes the rocket to shoot in the air. The same principle is used for real rockets! Experiment and discover the science and principles behind thrust, air resistance, aerodynamics and the center of gravity.
Kids will discover everything about dividing weights. Which two objects are different in shape but equally heavy? How many pieces of paper would you need to balance one pencil? How does mass versus volume work? Students can also learn about the lever rule by changing the position of the hooks.
The Dutch are famous for reclaiming land from the sea by using windmills. But how did that work? Pupils will learn to build a fully functional water screw and understand how it works. They will discover how water can beat gravity!
How does a mechanic lift an entire engine out of a car? How can a crane be strong enough to lift enormous weights? Students will learn all the secrets behind the crane and the pulley!
Length: 118 - 168 cm / 47 - 66 inch
Max weight: 70 kg / 153 lbs
Even the XL version of the Gecko is still quite tiny, but it supplies unlimited indoor fun. The longer aluminum profile and the larger knee pads make sure that older children can also join the fun. To start going forward simply place your knees on the pads and move the handle from side to side. And voila, you are whizzing around the house in no time, like a gecko.
Length: 118 - 168 cm / 47 - 66 inch
Max weight: 70 kg / 153 lbs
This 3-wheel skateboard is a fun twist on the classic ride. At the front you have two high quality silicone wheels that ensure a super smooth ride. At the back there's a larger wheel which minimizes friction and lets you cover great distances in no time. The Stabilizr® system makes it easier to steer by simply leaning right or left. Are you ready to amaze your friends with this cool ride?
Features
4 Inch Wheels
Swivel, turn, drift, play! These small wheels offer easy maneuvers indoors and unlimited spinning fun outdoors.
7 Inch Wheels
These versatile 7 inch wheels will accompany you on all your adventures. From first baby steps to balancer and scooter.
Stabilizr® System
A unique system that triggers development. Improve your balance and learn how to lead your ride in the desired direction
Create your rides with
714 quality parts
Everything you receive in one box
Infinite inventions
parts
Rides
Build all these constructions together at your school!
Be a creator and hit the road with these eye-catchers!