Build all these constructions together at your school!
+ All Talent Kit Rides & Science Builds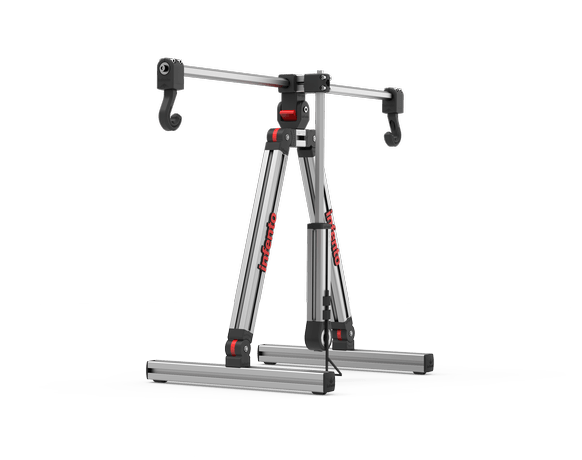 Length: 104 - 133 cm / 41 - 52 inch
Max weight: 80 kg / 176 lbs
Go-karting is a loved activity amongst kids. Now it's time they build a go-kart with their own hands! The ePulse System motor will provide 60 minutes of fun when your students are driving around. The disc brake will enable a safe stop at all times. Even backing up is not a problem, just press the green button. Are you the new go-kart pro?
Length: 118 - 168 cm / 47 - 66 inch
Max weight: 70 kg/ 153 lbs
Meet our tribute to an iconic vehicle: the Hot Rod. This lowrider beauty will definitely turn some heads as the students whizz by. With 20nm of torque available, they'll zoom away at 7 mph all while the students discover the power of torque!
Length: 110 - 168 cm / 44 -57 inch
Max weight: 70 kg / 153 lbs
Build a Quad with a group of two or four pupils. Lots of kids have probably already experienced driving a quad once. Now they can make one themselves! They will learn to connect the electric drivetrain and mount the disc brakes. Surely the children will be proud when driving their quad around the schoolyard! This is the perfect way to get them enthusiastic about engineering.
Length: 118 - 168 cm / 47 - 66 inch
Max weight: 70 kg / 153 lbs
Electric fun on two wheels. A real minibike for the biker minded pupils! This is one of the favorite models of the Infento fans. It's a great experience to build an electric bike together, and afterwards learn to drive it.
Length: 118 - 168 cm / 47 - 66 inch
Max weight: 70 kg/ 153 lbs
The driver sits high and dry, overlooking the streets. The dual-speed electric motor of the ePulse® System and the high-quality disk brake allow you to cruise around at your own pace. Got stuck? Just hit the reverse button but be sure to look behind you. 😉 We hope you'll love its off-road look as much as we do!
Length: 125 -168 cm / 50 - 66 inch
Max weight: 70 kg / 153 lbs
How does drifting work with the Dash? Keep one hand at the steer and one hand on the drift activator in the back. Let a classmate push you and to generate some speed. Now turn both the handlebar and the drift activator at the same time to start drifting. Change roles afterwards.
Length: 118 - 168 cm / 47 - 66 inch
Max weight: 70 kg / 153 lbs
The most unique scooter in the world! This 3-wheeled scooter uses lean-to-steer: where you use your bodyweight to head in the right direction. Gain speed, put your feet on the scooter and lean right or left to magically make turns.
Length: 118 - 168 cm / 47 - 66 inch
Max weight: 70 kg / 153 lbs
Experience a unique new way of moving forward with the Flowmotion. Sway your hips and your own bodyweight and the swivel wheels at the back will set you in motion immediately. Discover how you are able to move forward in this magical way!
Launching a real water rocket and understanding the science behind it, what could be cooler? Make a real rocket from a water bottle. Fill the bottle with water and compressed air and the kids will find out why this causes the rocket to shoot in the air. The same principle is used for real rockets! Experiment and discover the science and principles behind thrust, air resistance, aerodynamics and the center of gravity.
Kids will discover everything about dividing weights. Which two objects are different in shape but equally heavy? How many pieces of paper would you need to balance one pencil? How does mass versus volume work? Students can also learn about the lever rule by changing the position of the hooks.
The Dutch are famous for reclaiming land from the sea by using windmills. But how did that work? Pupils will learn to build a fully functional water screw and understand how it works. They will discover how water can beat gravity!
How does a mechanic lift an entire engine out of a car? How can a crane be strong enough to lift enormous weights? Students will learn all the secrets behind the crane and the pulley!
Length: 118 - 168 cm / 47 - 66 inch
Max weight: 70 kg / 153 lbs
Even the XL version of the Gecko is still quite tiny, but it supplies unlimited indoor fun. The longer aluminum profile and the larger knee pads make sure that older children can also join the fun. To start going forward simply place your knees on the pads and move the handle from side to side. And voila, you are whizzing around the house in no time, like a gecko.
Length: 118 - 168 cm / 47 - 66 inch
Max weight: 70 kg / 153 lbs
This 3-wheel skateboard is a fun twist on the classic ride. At the front you have two high quality silicone wheels that ensure a super smooth ride. At the back there's a larger wheel which minimizes friction and lets you cover great distances in no time. The Stabilizr® system makes it easier to steer by simply leaning right or left. Are you ready to amaze your friends with this cool ride?
Features
8 Inch Wheels
Build a real go-kart with these comfortable big rubber tires. The profile provides traction on all sorts of surfaces.
ePulse® System
Discover the power of electricity. Turn your ride into an electric vehicle and be the new Elon Musk!
Pedals
Learn how to use pedals to move forward, and prepare yourself for future cyclingand go-kart journeys!
4 Inch Wheels
Swivel, turn, drift, play! These small wheels offer easy maneuvers indoors and unlimited spinning fun outdoors.
7 Inch Wheels
These versatile 7 inch wheels will accompany you on all your adventures. From first baby steps to balancer and scooter.
Belt
Not an iron chain but a maintenance-free rubber toothed belt. Safe, clean and durable. Now with a belt shield!
Stabilizr® System
A unique system that triggers development. Improve your balance and learn how to lead your ride in the desired direction
Disc Brake
A big disc brake with brake pads. Just like on a car or motorcycle! This will ensure you of quick and safe stops.
Create your rides with
1523 quality parts
Everything you receive in one box
Infinite inventions
parts
Rides
Add new features and functionality to this kit!
Expand the awesomeness
Looking to brighten up the dark winter days? Want to give your child something to personalize his or her Infento ride? Infento LED is what you need. Just click the strip in the profile and choose the effect you like. Time to ride and shine!
Build all these constructions together at your school!
Be a creator and hit the road with these eye-catchers!